Image
How it started
A decade ago, the director of a nursing home approached us with a problem. His residents were regularly losing their dentures, and he was spending thousands of dollars on replacements and dealing with angry families. We started a project to develop a system that would eliminate denture loss in nursing homes, and after a couple of years of research, antenna design, and testing, Scandent was born.
Image
Where we are
Since our launch, Scandent has been expanded to protect hearing aids, eyeglasses, wallets, cell phones, clothing, wheelchairs, and various electronic and medical devices. We have also developed wristbands for wandering prevention so that nursing homes can ensure the safety of their Memory Care residents, protect residents' personal items, and secure their own assets with one integrated system.
Image
Where we're going
Scandent is now deployed in 38 nursing homes and senior living facilities across the country, from New York to Colorado, and from Maine to Idaho. We are continuously striving to improve our system and develop new and better tags for all types of items and devices found in nursing homes. As we did at the start, we aspire to help all nursing home residents live happier and healthier lives.
SCANDENT NEWS AND MEDIA
Spanish Peaks Regional Health Center Goes Live with Scandent

Walsenburg, Colo. – August 30, 2015 - Spanish Peaks Regional Health Center implemented Scandent with the intention of eliminating the loss of residents' dentures, hearing aids, and eyeglasses. Spanish Peaks is located on the high plains of southeastern Colorado, and offers skilled nursing care for up to 120 residents. It received the American Health Care Association / National Center for Assisted Living's National Bronze Quality Award in 2014.

Scandent Receives Patent for RFID Tag for Dentures

Stony Brook, N.Y. - July 22, 2014 - Scandent was granted a patent by the U.S. Patent and Trademark Office. The patent is related to an Ultra High Frequency RFID tag that can be embedded in dentures and to tuning procedures for matching the embedded tag's input impedance to the impedance of an RFID tag microchip under varying dielectric conditions. This is the first patent that Scandent has received.

Providers Embracing Technology Bring in Honors

McKnight's Long-Term Care News - December 1, 2013 - Jewish Senior Life achieved a first, walking away with both the Silver and Bronze awards in this category. The New-York based provider won Silver for implementing a Scan-Dent system, which uses radio frequency identification tags to help residents and caregivers quickly locate lost dentures, glasses and hearing aids. It earned Bronze for its dining program, which combines an Alto-Shaam Combitherm CombiOven to create... Read full article
Image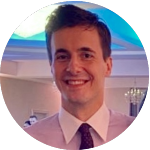 Vladimir Djuric
Chief Executive Officer
Image

Vlad is the CEO and cofounder of Scandent. Prior to Scandent, Vlad was an Associate and a founding member of OpenView Venture Partners, a $1.5 billion venture capital fund that invests in expansion stage software and technology companies. While at OpenView, Vlad sourced and helped deploy $50 million into seven new investments and worked with OpenView's portfolio companies to develop their finance functions. Before OpenView, Vlad was an Analyst at Insight Venture Partners. Vlad graduated from Harvard University with a B.A. in Economics. Vlad holds a patent in the RFID field.
Image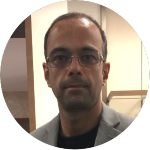 Akshay Athalye
Chief Technology Officer
Image

Akshay is the CTO and cofounder of Scandent. Prior to Scandent, Akshay was a Research Scientist at the Research Foundation at Stony Brook University, where his research interests focused on RFID hardware design, protocol development, and signal processing. Akshay holds several RFID-related patents and has been involved in RFID research for over a decade. Akshay has a PhD in Electrical Engineering from Stony Brook University, and has numerous RFID-related publications in academic and industry journals.