Image
How it started
A decade ago, the director of a nursing home approached us with a problem. His residents were regularly losing their dentures, and he was spending thousands of dollars on replacements and dealing with angry families. We started a project to develop a system that would eliminate denture loss in nursing homes, and after a couple of years of research, antenna design, and testing, Scandent was born.
Image
Where we are
Since our launch, Scandent has been expanded to protect hearing aids, eyeglasses, wallets, cell phones, clothing, wheelchairs, and various electronic and medical devices. We have also developed wristbands for wandering prevention so that nursing homes can ensure the safety of their Memory Care residents, protect residents' personal items, and secure their own assets with one integrated system.
Image
Where we're going
Scandent is now deployed in over 40 nursing homes and healthcare facilities across the country, from New York to North Dakota, and from Arkansas to Idaho. We are continuously striving to improve our system and develop new and better tags for all types of items and devices found in nursing homes. As we did at the start, we aspire to help all nursing home residents live happier and healthier lives.
SCANDENT NEWS AND MEDIA
Iroquois Gets Scandent to Secure Resident and Facility Assets

Jamesville, N.Y. - October 30, 2020 - The Iroquois Skilled Nursing Community installed three Scandent checkpoints to track and protect resident belongings and facility assets, including hearing aids, eyeglasses, wallets, purses, watches, cell phones, laptops, tablets, and music players. Nestled in the rolling hills of Central New York, Iroquois is a 160-bed skilled nursing facility that offers long-term and Alzheimer's care, rehab services, and a wide range of recreational activities and sensory programs in a warm, home-like setting. 

Whispering Pines Goes Live with Scandent

East Haven, Conn. - October 28, 2019 - Whispering Pines Rehabilitation and Nursing Center installed a Scandent checkpoint to save hearing aids and eyeglasses that get into laundry and garbage bins. Whispering Pines opened its doors just over a year ago, and can accommodate up to 90 residents. It offers long stay, short stay, palliative, and respite care, along with modern, luxurious amenities, various therapeutic recreational programs, and a beautifully landscaped pergola garden.

Third Colorado Veterans Home Adopts Scandent

Florence, Colo. - October 21, 2019 - The Bruce McCandless Veterans Community Living Center at Florence became the third Colorado Veterans Home to adopt Scandent, deploying four checkpoints to scan its laundry bins, dietary area, and building exits. Bruce McCandless can serve 105 residents and is a member of the registry of the Eden Alternative, a nonprofit organization promoting quality of life in long-term care environments. The home offers residents luxurious amenities, manicured courtyards, and large windows with spectacular mountain views.
Image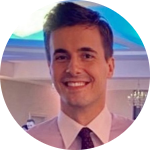 Vladimir Djuric
Chief Executive Officer
Image

Vlad is the CEO and cofounder of Scandent. Prior to Scandent, Vlad was an Associate and a founding member of OpenView Venture Partners, a $1.5 billion venture capital fund that invests in software companies. While at OpenView, Vlad sourced and helped deploy $50 million into seven new investments and worked with portfolio companies to develop their finance functions. Before OpenView, Vlad was an Analyst at Insight Venture Partners. Vlad graduated from Harvard University with a B.A. in Economics. Vlad holds a patent in the RFID field.
Image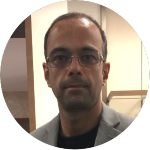 Akshay Athalye
Chief Technology Officer
Image

Akshay is the CTO and cofounder of Scandent. Prior to Scandent, Akshay was a Research Scientist at the Research Foundation at Stony Brook University, where his research interests focused on RFID hardware design, protocol development, and signal processing. Akshay holds several RFID-related patents and has been involved in RFID research for over a decade. Akshay has a PhD in Electrical Engineering from Stony Brook University, and has numerous RFID-related publications in academic and industry journals.
Image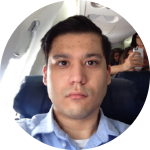 Richard Yao
Principal Systems Engineer
Image

Richard is the Principal Systems Engineer at Scandent. He is a former Gentoo Linux developer with extensive experience in computer operating systems and storage. He was previously a major contributor to OpenZFS and has contributed to dozens of open source projects, including the Linux kernel. He enjoys work that improves humanity's quality of life. He holds a B.S. in both Computer Science and Applied Mathematics and Statistics from the College of Engineering and Applied Sciences at Stony Brook University.