Image
How it started
A decade ago, the director of a nursing home approached us with a problem. His residents were regularly losing their dentures, and he was spending thousands of dollars on replacements and dealing with angry families. We started a project to develop a system that would eliminate denture loss in nursing homes, and after a couple of years of research, antenna design, and testing, Scandent was born.
Image
Where we are
Since our launch, Scandent has been expanded to protect hearing aids, eyeglasses, wallets, cell phones, clothing, wheelchairs, and various electronic and medical devices. We have also developed wristbands for wandering prevention so that nursing homes can ensure the safety of their Memory Care residents, protect residents' personal items, and secure their own assets with one integrated system.
Image
Where we're going
Scandent is now deployed in 38 nursing homes and senior living facilities across the country, from New York to Colorado, and from Maine to Idaho. We are continuously striving to improve our system and develop new and better tags for all types of items and devices found in nursing homes. As we did at the start, we aspire to help all nursing home residents live happier and healthier lives.
SCANDENT NEWS AND MEDIA
Carmel Richmond Installs Scandent to Safeguard Resident Devices

Staten Island, N.Y. - February 1, 2012 - Carmel Richmond deployed Scandent checkpoints throughout its building last month to mitigate the loss of dentures, hearing aids, eyeglasses, medical equipment, and electronic devices. Guided by the Carmelite Sisters for the Aged and Infirm, Carmel Richmond is a 300-bed skilled nursing facility that provides long-term nursing care, short-term rehab, and various social and recreational programs for the elderly. Carmel Richmond is part of ArchCare, a large healthcare provider based in New York.

Parker Jewish Deploys Scandent to Prevent Denture Loss

New Hyde Park, N.Y. - January 24, 2012 - Parker Jewish Institute deployed Scandent earlier this month to prevent the loss of its residents' dentures and other resident property. Since its founding in 1907 as a shelter for 25 indigent men and women, Parker Jewish has evolved into a nationally-recognized non-profit center for healthcare and rehab. With 527 beds, it is one of the largest nursing homes in the country. Parker Jewish also serves as an academic campus for training healthcare professionals and a research center for aging-related studies. 

Nursing Homes Stem Losses

Long Island Business News - August 19, 2011 - When nursing home residents lose dentures, they can face bigger problems than the $3,000 or more to replace them. They often need to wait months before a new set is made, months in which they may become malnourished as they consume a diet of pureed foods. As Alzheimer's disease and dementia become more common, lost devices such as dentures, hearing aids and eyeglasses are becoming a bigger issue. "This is a common problem among frail elderly people living in... Read full article
Image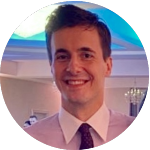 Vladimir Djuric
Chief Executive Officer
Image

Vlad is the CEO and cofounder of Scandent. Prior to Scandent, Vlad was an Associate and a founding member of OpenView Venture Partners, a $1.5 billion venture capital fund that invests in expansion stage software and technology companies. While at OpenView, Vlad sourced and helped deploy $50 million into seven new investments and worked with OpenView's portfolio companies to develop their finance functions. Before OpenView, Vlad was an Analyst at Insight Venture Partners. Vlad graduated from Harvard University with a B.A. in Economics. Vlad holds a patent in the RFID field.
Image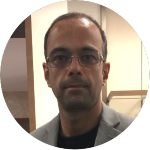 Akshay Athalye
Chief Technology Officer
Image

Akshay is the CTO and cofounder of Scandent. Prior to Scandent, Akshay was a Research Scientist at the Research Foundation at Stony Brook University, where his research interests focused on RFID hardware design, protocol development, and signal processing. Akshay holds several RFID-related patents and has been involved in RFID research for over a decade. Akshay has a PhD in Electrical Engineering from Stony Brook University, and has numerous RFID-related publications in academic and industry journals.